This Commercial Plumbing Truck of Dutton Plumbing of Simi Valley, California, required Aluminum Welding normally requiring a specialty body shop to do the work, but instead Dutton took their Truck to Dr. Jay.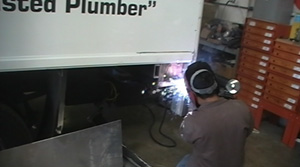 Doc Jay provides many specialty services for normal to medium duty trucks such as this Aluminum Welding service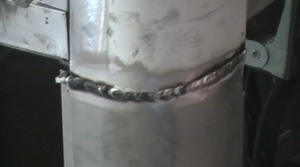 Auto Body Unlimited Inc can repair commercial truck cabs and body even the aluminum parts.  Doc Jay's shop is equipped with a Millermatic 450P Welder set up for Aluminum. 

2007 Mitsubishi Fuso FE 140
Plumbing Truck with a Hackney custom box
Paint and Repair Video Review!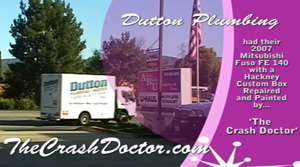 Aluminum is being used on more and cars and trucks because of strength and it weighs a lot less than steel. Now we can repair that fender on your utility trucks, box trucks, and motor homes that use aluminum siding and for the structure and save substantial money..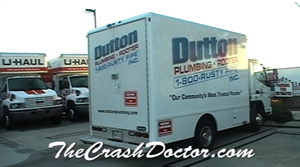 Auto Body Unlimited Inc.can now replace and repair these vehicles without having to go to a specialty shop. These custom made trucks are used by many businesses, Plumbing, Electrical, Contractors, Glass trucks, even the trucks from the electrical and gas companies, as well as box trucks used for all transportation and delivery companies.
.

Plumbing Truck Repair-Paint
Dr. Jay has a very 'specialty' shop. Bring in your commercial truck, RV or Motorhome and see for yourself what can be done to save you money.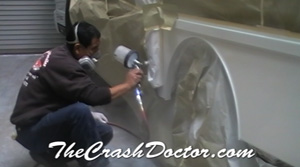 The saem professional quality repairs are given to
all types of vehicles.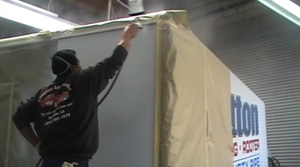 The Crash Doctor 'Doc Jay', only uses the finest high quality paints, technology and fiberglass procedures
on all normal to medium duty trucks, RV's and Motorhome Repair and Paint jobs.