#1 Finest Motorhome and RV Paint and Body collision repair specialists- serving Simi Valley, Canoga Park, San Fernando Valley and California!
- Since 1986 The most unique auto body shop in Southern California!
  
'Dr. Jay'

Hot News!
We're out to be Southern California's #1 Corvette Paint and Body Center!!

'Call or Stop by and visit the 'Doc' for a FREE Paint Quote!

Custom RV, Motorhome, Winnebego and Camper Paint jobs. Custom Work available too! From light collision repair to custom painting, Dr. Jay has a solution for you!
*Recreational Vehicles

*Motorhomes

*Winnebegos

*Campers

36 Foot 2007 Alpine Motorhome collision repair paint job -


'Auto Body 'Motorhome' GlobalVizion Movie and Consumer REVIEW!'


Ever take your Motorhome into a shop and they seem to take a year to do the job? Not at Dr. Jay's!


Elliot's 2007 36 Foot Alpine Motorhome from
The Crash Doctor 'Dr. Jay'

Now Southern California RV, Motorhome, Winnebago and Campers have an I-Car Gold specilists place to go to!'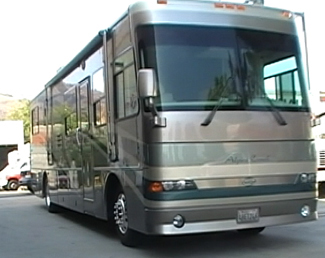 From Cosmetic to Collision Paint and Repair for 'Rv's and Motorhomes!'

'Auto Body Unlimited Inc., 'The Crash Doctor' is here to help you serving:
Simi Valley, Canoga Park, Granada Hills, Chatsworth, Thousand Oaks, Woodland Hills, San Fernando Valley, Westlake, Mission Hills areas and beyond!

Auto Body Unlimited Inc. Accepts all Major Credit and Debit Cards
Auto Body Unlimited Inc. is also an authorized Enterprise Rental Car dealer.



Book your Enterprise Car rental directly from Jay at Auto Body Unlimited Inc.

*Ask about our FREE Loan Car Program!

Financing Insurance Deductibles!

Don't forget to ask us about financing your auto insurance deductible...
100% interest Free!

Need Accessories for your RV or Motorhome? Call Dr. Jay

*Custom Pinstripes and other custom paint jobs are available for your Motorhome, RV, Winnebego or Camper. Come on in and talk to us about what you want, we'll help you get it.

Call Dr. Jay now and see what he can do for your prized Hot Rod!

805.583.4848
"We can even do a custom paint job on your RV, Motorhome, Winnebego or Camper. Just bring it to Dr. Jay your I-Car Gold Class Paint and Body Shop. We want to be your main source for your Mothorhome, RV and Winnebego needs!"
Give us a call today and tell us what you are looking for, you'll be glad you did!

(800)-679-4848
2007 Alpine Motorhome
Bring your RV, Motorhome, Winnegebego or Camper to Dr. Jay for some high quality Paint jobs and he'll do the rest
.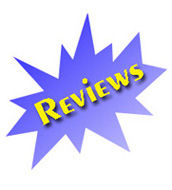 Dear Jay,
Thank you so much for the wonderful job that you did in fixing our RV
Motorhome. The detail and craftsmanship of your team impecable.
You merit to
be written up in Forbes who's who of excellence.
Thank you for making our experience so wonderful and for the extra mile in
helping us take care of every detail.
Your friend for life Elliott
Light collision to cosmetic body work is our speciality on Motorhomes and RV's!

We can also do Interior work. kidy give us a call and we'll go over what you want detail by detail.
Auto Body Unlimited Inc.,
'The Crash Doctor'
is also an
I-CAR Gold Shop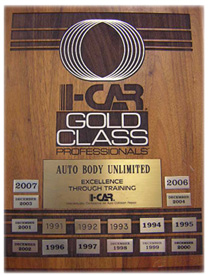 I-Car Gold Class
Continuously since 1991
Need a Replacement for your damaged side view mirrors at a fraction of dealers' prices, or upgrade with a set of paintable, custom mirrors. Contact the 'Doc'

Simi Valley Chamber Member
since 1986
Locations - If you live on Earth, we're not too far away!

No matter where you live, feel free to contact us. We have received calls from all over the state for our service. We service all of California. Why you could even drive your car to us and fly back. When it's done, fly back out and have a blast driving your new exotic car back home. We service Simi Valley, San Fernando Valley, Northridge, Granada Hills, Woodland Hills, Chatsworth, Studio City, Universal City, San Diego, Westlake Village and beyond.