This 2007 Chevy Corvette of Chris Reese had a front fender alignment clip problem as a result of a faulty repair from another shop. When Crhis brought in his Vette Dr. Jay immediatley informed him of the problem and of the solution for it.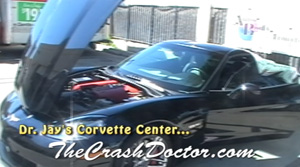 Doc Jay personally oversees all work performed on Corvettes. Dr. Jay's experienced technicians are highly skilled at the precision measures that must be taken to repair Corvettes from Old to New.




Chris Reese and his 2007 Corvette Z06
Chris found Dr. Jay on the internet brought it in after having a faulty repair done at another shop and after taking it to 3 different dealerships that couldh't figure out what part was needed to align the fender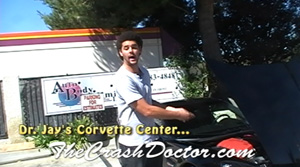 Doc Jay's Corvette Center works on all types of corvette work from complete paint jobs, tocollision repair to minor repairs. Dr. Jay uses only the highest quality workmanship, technology and paints.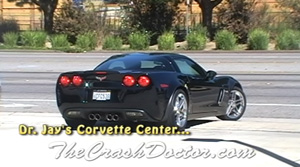 .

Auto Body Unlimited Inc.
Corvette Center
Dr. Jay is rapidly earning the respect and attention of being California's #1 Corvette Center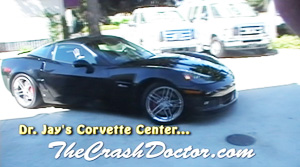 Corvette owners like Chris who are finding Dr. Jay's Corvette Center feel a level of high confidence after watching some of the Video Repairs and Paint Restorations on the ABU Website.
Corvette owners don't take their Vettes to just any body shop, they take them to Dr. Jay's Specialized Corvette Center in Simi Valley, CA

Watch the Video to see the Review from Chris Reese!