This Classic 1970 Chevy El Camino had Major Frame damage!

Doc Jay and his expert staff took Ray Sims Classic Camino in, put it on the Chief Car O Liner, measured it and did the appropriate straigtening applications to it according to industry standards to bring this El Camion back to the condition before its collision.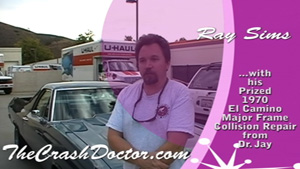 "I had reservations after seeing the frame damage on my El Camino but Dr. Jay got it back in good condition again"...
-Ray Sims - Owner 1970 El Camino

The Frame required extensive repair and alignment and was placed on the Chief Unibody equipment for accurate measurement and straightening
Chevy El Camino Major Damage Repair - Body - Paint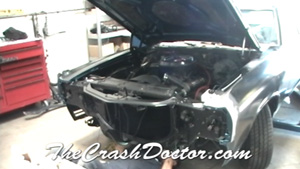 Doc Jay's Repair Video shows the process of his Premium High Quality collision and frame restoration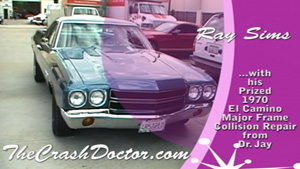 See and hear from the owner how this frame damaged Classic El Camino came out after Doc Jay's careful frame repair procedure.
70 El Camino Frame Repair Review!
Framet and Collision Repair Video by Dr. Jay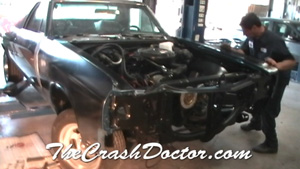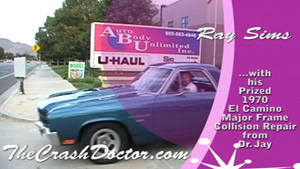 Ray Sims had confidence in The Crash Doctor over other body shops in the area to perform and correct
this extensive frame damage on his Classic
1970 El Camino..

The Crash Doctor 'Doc Jay', only uses the finest high quality paints, frame-unibody equipment and technology along with the highest quality paint procedures on all Repair and Classic Restoration jobs.