"It actually looks better now than it did before the theft and damage!"
Ari Gronich - Owner

This Classic 1968 Chevy Corvette of Ari Gronich was a Theft and Collision job. This Fiberglass work took pains taking efforts by Doc Jay, inside and out, to bring it to Showroom Condition.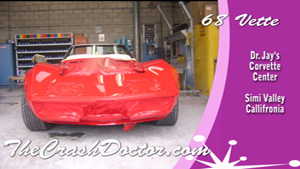 Doc Jay personally wrote this estimate examining all areas of the Vette and took precision measures for all fiberglass and paint work areas on this classic Corvette.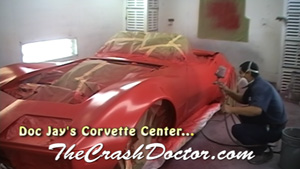 Chevy 68 Vette - Major Damage Repair - Body - Paint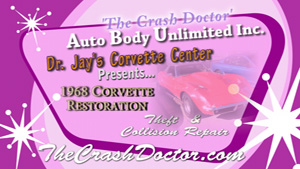 Doc Jay's Corvette Center works on all years of Corvettes, using only the highest quality workmanship, technology and paints. Corvette owners don't take their Vettes to just any body shop, they take them to Dr. Jay's Specialized Corvette Center in Simi Valley, CA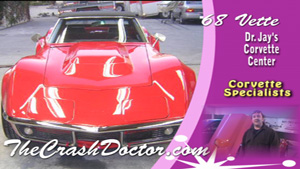 See extremely damaged condition of this 68 Classic Vette and you'll see why The Crash Doctor Doc Jay, is the only place to bring your Vette to!
.
1968 Corvette Restoration
Paint and Collision Repair Video by Dr. Jay
1968 brought the next generation body style change
for the Corvette - 1968 to 1982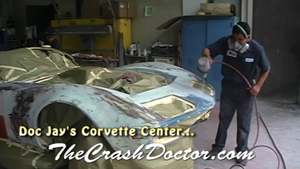 Auto Body Unlimited Inc. is fast becoming the most popular Corvette Center in Southern California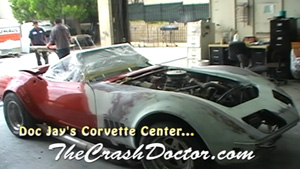 The Crash Doctor 'Doc Jay', only uses the finest high quality paints, technology and fiberglasst procedures on all Corvette Repairs and Classic Restoration jobs.
Watch the Video to see the extensive damage!