This 2004 Hummer H2 got a complete color change from yellow to white from Award Winning Dr. Jay and his crew.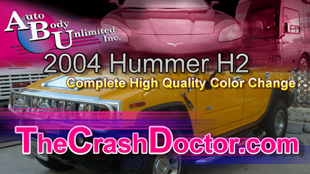 Everything from complete exterior to interior masking and attention was given to this Hummer.

Dr. Jay is an expert at restoring Classic Automobiles and doing complete paint jobs that look like they came off the showroom floor.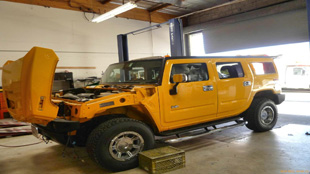 They no longer manufacturer Hummers so if you have one of these soon to be classics, then you should consider restoring the one you have.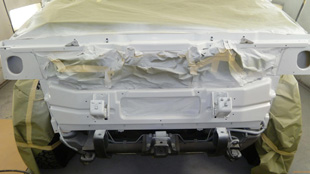 There's no better way to enjoy your auto in any color you want, expecially with an auto that is no longer manufactured than by giving it a complete color change.

Doc Jay personally oversees all areas from prep to final finish with special detail to all procedures in between.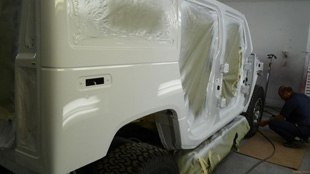 High Quality Paint was used to change this color from yellow to white.



Watch why Robert from Hidden Hills, CA, brought his 04 Hummer H2 into Jay for a Showroom New Color Change!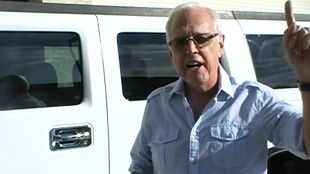 "Good Job on the car,
thanks a lot Buddy!"
... Robert Miller

Auto Body Unlimited Inc. did a complete color change including painting inside and out including jams, cracks, crevices and anywhere there was a tell-tale sign of the former paint. It's as if Robert traded his 2004 Hummer in for a 2013 Model, except foe one small detail...
They don't make Hummers anymore!
Buy you'd never know it by looking at this one.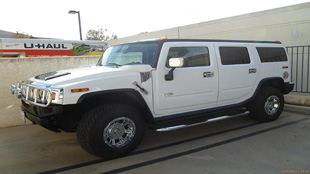 There are some Autos that are not manufacturered anymore, just like the Hummer and Dr. Jay has a way to make you feel like you just bought a new one!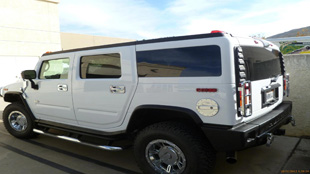 Ask Dr. Jay about his special Color Change Paint Jobs, you'll be glad you did...
Robert was!

Hummer Background

The Hummer H2 and the H1 and H3 Series

The Hummer H2 is an SUV and SUT, marketed by General Motors under the Hummer brand. It is a large truck (the H2
is slimmer than the Hummer H1), while longer, heavier (~6600 lbs.), and taller with room for six passengers (including driver), seven passengers in some models.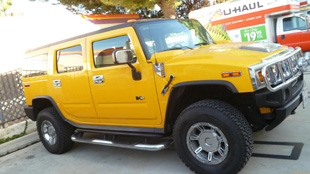 The Hummer H2 was the second vehicle in the Hummer range. There were two variations: The H2 SUV and H2 SUT.

The rearmost part of the H2 SUV was modified to a pickup truck bed for the 2005 H2 SUT ("Sport Utility Truck"). The Hummer H2 was the only one of the trucks to have the letters HUMMER between the grille.

The first vehicle in the Hummer range
was the Hummer H1

The Hummer H3 is a SUV/Sport Utility Truck from General Motors' Hummer division produced from 2005 to 2010. The H3 and H3T truck were the smallest of the Hummer models and were based on the GMT355 platform shared with the Chevrolet Colorado and GMC Canyon compact pickup trucks.

At the end of February, General Motors announced it would begin dismantling the Hummer brand.

_____________

Now you can make your old Hummer look brand new as it came off the showroom floor by having Dr. Jay do a complete
color change.
_____________

The H2 was nominated for the North American Truck
of the Year award for 2003.


______________________

No matter where you live, contact Dr. Jay, 'The Crash Doctor' for your classic custom paint job needs. Dr. Jay will even help you arrange shipping to and from the Auto Body Unlimited Inc location. Dr. Jay has clients from all over Southern California so give the Doc
a Call or Email Today!


(800) 679-4848