So Cal's Classic Car Repair Paint Refinish Center










*Authorized
Safelite Auto Glass Dealer
"Dr. Jay - The Crash Doctor"
'I-CAR 20 Year Gold Class'
4610 E. Los Angeles Ave. Simi Valley, CA 93063




Welcome to America's Award Winning Classic Car Repair - Complete Paint Refinish Center.
Dr. Jay has been servicing Classic Car Owners of All Kinds Since 1986. Watch our Video and see 2 Classic's being Repaired and Painted and listen to our customers Reviews and you'll see why The Crash Doctor is the ONLY Place to bring your CLASSIC AUTOS!

See and Hear the Video on what Tracy from Valencia, CA has to say about the work Dr. Jay did for him on his Prized 1960 Chevy Impala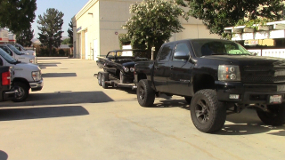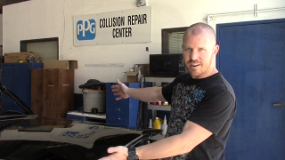 Watch and See the Difference Between a Cheap or Regular Paint Job to what Dr. Jay Does with Tracy's Classic Chevy Impala and here a Real Unsolicited Unpaid Consumer Review
"Thanks Tracy for your great comments and being the Star in our Video" - Dr. Jay

_________________________________________________________________________
If
Your Browser Doesn't Play the New HTML 5 Web Standard Video or if you want to View Dr.Jay's Video on a different format, select the Icon Below to View with Windows Media Player or on Doc Jay's New VIMEO Channel, or Update your browser to ensure safer security


Dr. Jay Welcomes All CLASSIC and MUSCLE CAR Clubs of California
and Also Salutes Our American Veterans.

Veterans no coupon needed 10 % off the repair up to max of $250 just show your active retired status id.
If You're a Member of Any Classic Car Club, or a member of any VFW or are an American Veteran, Dr. Jay would like to meet you...Give Dr. Jay a call Today!


Largest Auto Body Repair and Consumer Review Videos in America

1960 Chevy Impala Complete Paint Refinish

Above photo shows how Tracy's Impala looked 'BEFORE', when he towed it into Dr. Jay


Tracy now has his classic chevy painted and ready to add parts as his budget and time allow. Very few shops will work with a customer on a Classic Car in this way. You can count on Dr. Jay. Stop by and visit him and ask him how he can work with you.



1960 Chevy Impala
Specification Brief


Here are a few of the Chevrolet Impala 1960 Specifications

Suspension
Independent Coil Springs rear Live axle Semi-elliptic leaf springs

Engine Capacity
4.1 litre4073 cc (248.55 cu in) OHV 2 valves per cylinder 12 valves in total

Bore and Stroke
98.00 mm x90.00 mm 3.86 in x3.54 in

As many of these Classic 60 Impala Owners will confirm, it's the Tail Fins that get most of the Attention.




Dr. Jay works with all his ccustomers when they like to do some of the work, like in this case with Tracy Judson

"Everybody Loves these Fins", says Tracy

Tracy towed in his 60 Impala to Dr. Jay for the Paint Refinish and wanted to replace various parts himself. In cases where customers enjoy and want to do some of the parts and trim replacement Dr. Jay works with them to help them save money.

Just some of the Refinish work Dr. Jay did on Tracy's Chevy Impala involved:

All Complete Exterior Only Black 2 Stage
Aligned Sheet Metal
Sand and Seal


Tracy did not want the car Blocked or body work done. Dr. Jay worked within Tracy's Budget and still delivered a Showroom Like New Paint Refinish

*Note:Call Dr. Jay for a wide variety of custom car kits and parts and accessories for for your car if you want it customized.


Contact Dr. Jay Today, Your Classic
will Thank You!

4610 E. Los Angeles Ave. Simi Valley, CA 93063


Award Winning Paint Jobs
Custom to Classics and Hotrods Starting at $6000
*All Classic Cars are different and require different painting than normal cars. Call Dr. Jay to discuss your specific needs!

U.S. - Visit Dr. Jay's Video Section


Most All Auto Body and Collision Repair Centers in the United States have to rely on Reviews posted on Review Directory Sites like Yelp, City Search, Insider Pages, and others, with some leaving the consumer with more questions than useful information. Most of these reviews are posted by people using initials or are just outright Annonymous, good or bad. Not Auto Body Unlimited! Dr. Jay has the most Extensive Auto Body Repair, Paint and Restoration Video site of any other shop in America. This is THE ONLY way a new customer or consumer can get a comfort zone or feel for the kind of job they will be getting when they bring their car into a shop for paint or repairs. At The Crash Doctor you can sit back in the comfort of your home or office and watch selected videos of the type of work that applies to your needs, you get an idea of what you're paying for before the work is even done.
Dr. Jay, The Crash Doctor Features a Vast Array of Start to Finish collision, paint and restoration and Review Videos to choose from. You'll hear and see real customers talking about their cars and the work Dr. Jay did for them. You'll also find everything from Muscle Cars, Corvettes to Classic and Custom Cars to SUV's, Trucks and Yes, even Recreational Vehicles - RV's and Large Motorhomes as well as Custom Car Kits.

Auto Body Unlimited Inc. "TheCrashDoctor.com"


Employment Opportunities
ABU is now Seeking:!

*NEW!

 Sales and Outside Marketing Manager
Estimator Manager
Collision Repair Technician
Qualified Auto Body Individuals
| | |
| --- | --- |
| All contents Copyright property of Auto Body Unlimited 2007 Auto Body Unlimited Movie Trailer Video Produced by Global Media Productions, Los Angeles, CA, GlobalVizion-GV is a custom format of Global Media, all rights Reserved. All other manufacturer logos/photos are sole copyright of each specific company. GlobalVizion Panascreen is a technique for Ultra Wide Movie - Video Experience from Global Media Productions | |