1993 Corvette Paint Job Consumer Review

Videos













*Authorized
Safelite Auto Glass Dealer
"Dr. Jay - The Crash Doctor"
'I-CAR 20 Year Gold Class'
4610 E. Los Angeles Ave. Simi Valley, CA 93063




Welcome to Suthern California's Corvette Paint, Fiberglass Repair and Restoration Center.
Dr. Jay has been servicing Corvette Owners since 1986, watch our Video and see a few of our customers Reviews and you'll see why The Crash Doctor is the ONLY Place to bring your Corvette!

Michael Philips from Granada Hills had bought his 1993 Corvette that was painted by another body shop, but they forgot to do the Bumper, so he brought it into Dr. Jay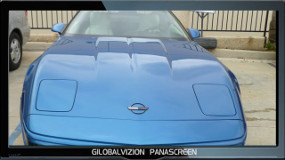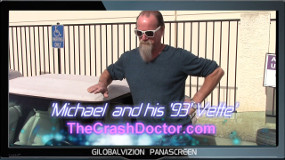 _________________________________________________________________________
Dr. Jay Welcomes All Corvette Clubs of California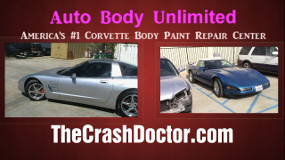 If you're a Member of Any Corvette Club Dr. Jay would like to meet you, give Dr. Jay a call Today!



1993 Corvette Front Bumper Color Match Paint Job from Auto Body Unlimited 'Dr. Jay'

Work done on Mike's 93 Vette was to Color Match and Blend the paint to the Hood and Fenders, a specialty of Dr. Jay making the Vette impossible to tell where the new paint job met the old.

After the Bumper was prepared, primed and painted Dr. Jay did a Sand and Buff on the entire car to further 'Blend' the old to make it look New Again!


History of the 1993 Corvette Convertible


Fourth generation-C4 (1984–1996)

The fourth generation Corvette began the first complete redesign of the Corvette since the 1963 Stingray.

The 1993 Corvette was in the 4th Generation Category of Body Style Changes. A special 40th Anniversary Edition was released in 1993, which featured a commemorative Ruby Red color, 40th anniversary badges, and embroidered seat backs. The 1993 Corvette also marked the introduction of the Passive Keyless Entry System, making it the first GM car to feature it.

Visit Dr. Jay's Corvette Center for More Videos on Corvettes
of all Years and Styles.

Contact Dr. Jay Today, Your Vette
will Thank You!
Largest Auto Body Videos in the U.S. - Visit Dr. Jay's Video Section


Most All Auto Body and Collision Repair Centers in the United States have to rely on Reviews posted on Review Directory Sites like Yelp, City Search, Insider Pages, and others, with some leaving the consumer with more questions than useful information. Most of these reviews are posted by people using initials or are just outright Annonymous, good or bad. Not Auto Body Unlimited, Dr. Jay has the most Extensive Auto Body Repair, Paint and Restoration Video site of any other shop in America. This is THE ONLY way a new customer or consumer can get a comfort zone or feel for the kind of job they will be getting when they bring their car into a shop for paint or repairs. At The Crash Doctor you can sit back in the comfort of your home or office and watch selected videos of the type of work that applies to your needs.
Dr. Jay, The Crash Doctor Features a Vast Array of Start to Finish collision, paint and restoration and Review Videos to choose from. You'll hear and see real customers talking about their cars and the work Dr. Jay did for them. You'll also find everything from Muscle Cars, Corvettes to Classic and Custom Cars to SUV's, Trucks and Yes, even Recreational Vehicles - RV's and Large Motorhomes as well as Custom Car Kits.

Auto Body Unlimited Inc. "TheCrashDoctor.com"


Employment Opportunities
ABU is now Seeking:!

*NEW!

 Sales and Outside Marketing Manager
Estimator Manager
Collision Repair Technician
Qualified Auto Body Individuals
| | |
| --- | --- |
| All contents Copyright property of Auto Body Unlimited 2007 Auto Body Unlimited Movie Trailer Video Produced by Global Media Productions, Los Angeles, CA, GlobalVizion-GV is a custom format of Global Media, all rights Reserved. All other manufacturer logos/photos are sole copyright of each specific company. GlobalVizion Panascreen is a technique for Ultra Wide Movie - Video Experience from Global Media Productions | |